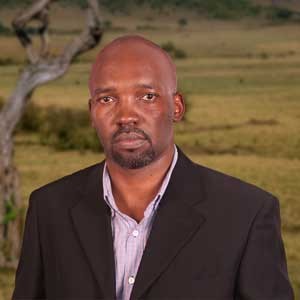 Michael Apamaku, DVM, MPVM, PhD
Michael B Apamaku, BVM, MPVM, PhD, MS: Animal Health Scientist, National Agricultural Research Organization (NARO), Abi Institute, Arua District, Uganda.
Dr. Apamaku is charged with identifying the causes of livestock and poultry diseases in Northern Uganda. He identifies, characterizes and studies disease causing pathogens in livestock to determine the epidemiological factors associated with those agents. He then works with local and national officials to develop appropriate control measures for identified pathogens, monitors animal disease through a combination of active and passive surveillance and provides research support to NARO programs for promoting livestock health. Dr. Apamaku will identify and develop community based support for our programs. Because he will be tied to Ministry of Agriculture and national academic institutions across Uganda, Dr. Apamaku will have direct ties to targeted areas of need in Uganda to support this work. He will be able to act as a liaison between governmental, academic and community based groups to identify and select students for training. Dr. Apamaku grew up in the West Nile Region before attaining his doctoral and post-doctoral degrees in the United States. His ties to governmental personnel and communities will be a strong asset supporting our work in Uganda.